17 PCS BLADES
meet the requirements of different scenarios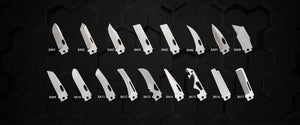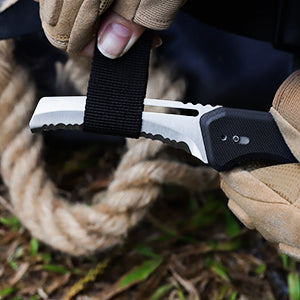 Serrated knife-8Cr13MoV
To prevent sliding when cutting. It is
more safe and good for cutting ropes
in outdoors.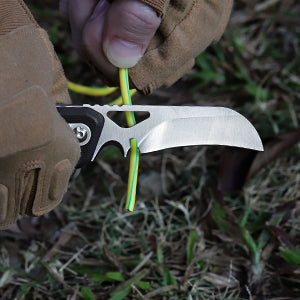 Electric knife-8Cr13MoV
Three sizes of cutting edge, it is suitable for electrical work.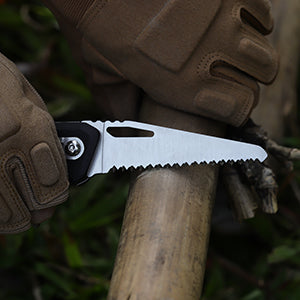 Saw-3Cr13
Double blade Saw, it is suitable for cutting all kinds of wood efficiently.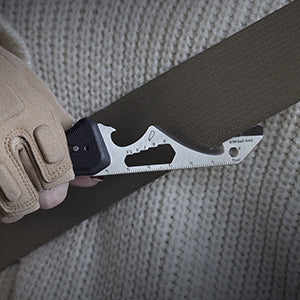 Key Tool-3Cr13
10 functions in one, it is easy to handle daily life.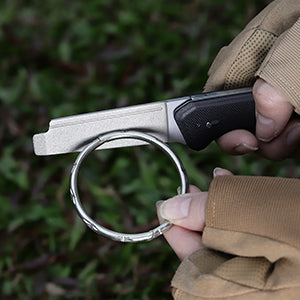 File-3Cr13
Two different designs of carborundum and diagonal stripes, it is suitable for filing all kinds of materials.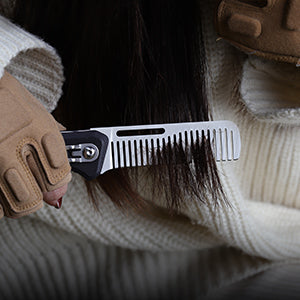 Comb-3Cr13
Smooth edge and fine grinding, it is Suitable for dressing when outdoor camping.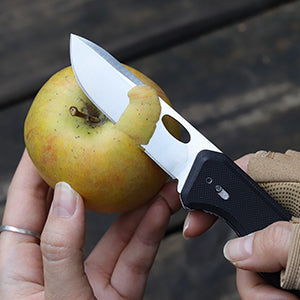 Drop Point- 8Cr13MoV
Universal blade with excellent controllability, suitable for stripping, punching, cutting, peeling and etc., very flexible use.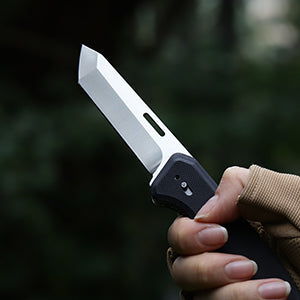 American Tanto- 8Cr13MoV
The blade head is very strong. It is not easy to break when piercing hard objects. Suitable for self-defense or combat.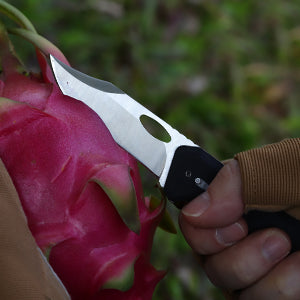 Clip Point - 8Cr13MoV
The back of the knife has a gentle downhill treatment that is easy to control and suitable for peeling and slicing when hunting.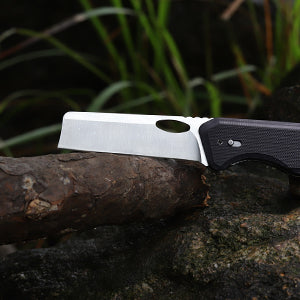 Straight- 8Cr13MoV
Flat head, good safety performance, suitable for chopping wood.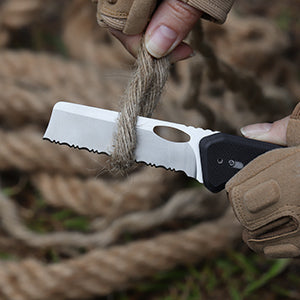 Serrated - 8Cr13MoV
Serrated edge, can cut objects quickly, suitable for cutting ropes.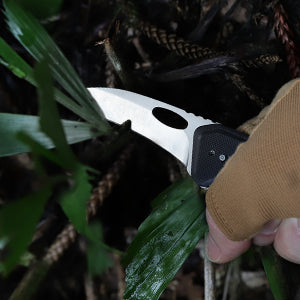 Talon - 8Cr13MoV
The pull-cut prevents objects from sliding. Narrow and sharp tip helps to achieve efficient cutting in a narrow space. Suitable for cutting shrubs, mushrooms.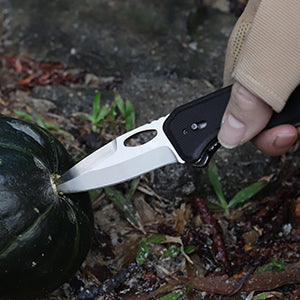 Spear Point - 8Cr13MoV
The sharp knife tip has a strong penetrating power, suitable for puncture.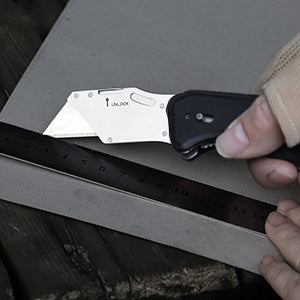 Cutting - SK5
Sharp knife tip, smooth cutting, suitable for office cutting and daily paper cutting.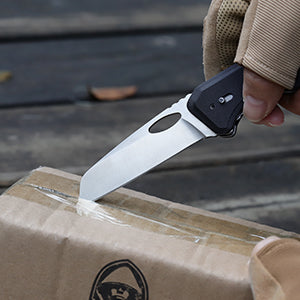 Sheepfoot - 8Cr13MoV
Round head, more safe and reliable, is an ideal tool for rescue and on boat.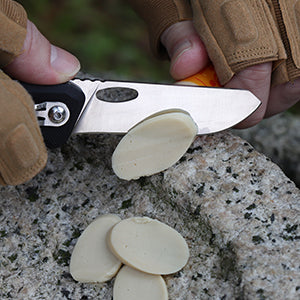 Spey Point - 8Cr13MoV
Straight back, wide blade, easy to control, suitable for cutting food.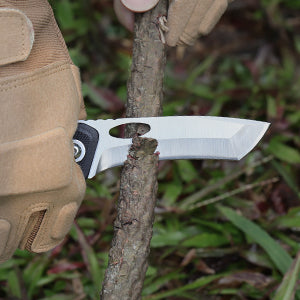 Curved - 8Cr13MoV
Geometric tool head, strong and durable; Inside the scimitar, has a good effect of pushing and cutting, can easily cut branches.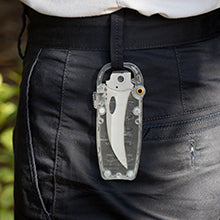 Portable knife sheath
Safety and Convenient storage:This knife sheath is equipped with a locking switch to prevent the blade from accidentally falling out.
ALL 17 BLADES CAN BE USED ON THE S502U PHANTASY AND S802 PHANTOM