POPULAR PRODUCT INTRODUCTION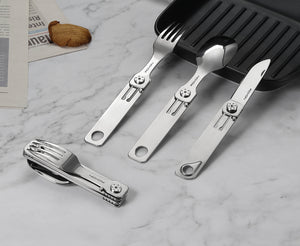 C1
Streamline your outdoor dining experience with our innovative C1, a compact 3-in-1 solution that seamlessly integrates a knife, spoon, and fork into a single, lightweight accessory. Effortlessly enjoy your meals while saving space in your backpack, making it an essential companion for camping, hiking, and beyond.
S602
Elevate your camp site cuisine with our all-in-one camp utility tool, ingeniously combining six essential functions – fork, spatula, knife, tongs, bottle opener, and wine corkscrew – into a compact accessory. Experience culinary convenience without compromise as you savor outdoor meals with this versatile tool by your side.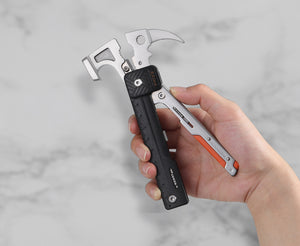 H1
Take on a multitude of tasks with our H1, 17-in-1 multitool, is highlighted by its mini hammer and nail puller function, making it an indispensable camping companion and versatile tool for various small household or outdoor activities. Definitely worth a try!